Updates for the
Elemental Analysis Profile
We've Updated the Collection Process
for Elements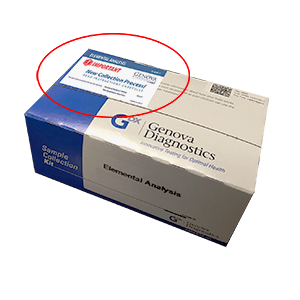 The Elemental Analysis Profile is changing. The table below outlines the specimen matrix updates. Additionally, the collection process is being simplified. See the below corresponding box descriptions and instructions for more details.
We have created a collection update reminder label for Elemental Analysis collection boxes. When you see the reminder label, simply follow the collection process instructions included within the labeled box.
If you DO NOT see the update reminder label on your Elemental Analysis box, follow the collection process included within that test box
These matrix updates will allow improved Elemental Analysis reporting alignment with available NHANES data and better comparability to the scientific literature. Report commentary for each element has been adjusted where needed to reflect any changes in matrix.
If you have questions regarding this change or what it means for your patients, please contact us at 800.522.4762 to speak with one of our Client Services Representatives.