Focus on Integrative and
Functional Medicine
Case Studies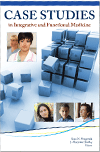 Case Studies in Integrative and Functional Medicine
Case Studies in Integrative and Functional Medicine illustrates integrative and functional medicine applied in clinical practice to help patients achieve satisfying outcomes through robust, integrated, functional clinical assessment and treatment programs. This book contains case studies in a range of complexities reflective of real-life, day-to-day clinical practice.
Cases are categorized by eleven common disease categories including genetics, autoimmune, gastrointestinal, and more. Determine how to achieve a functional clinical assessment and treatment program. Includes case studies using the Functional Medicine Matrix Model for evaluation and treatment.
---
Authors: J. Alexander Bralley, PhD; Kara N. Fitzgerald, ND
ISBN-10: 978-0-9673949-5-4
Desk Reference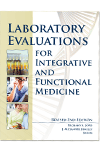 Laboratory Evaluations for Integrative and Functional Medicine
Your evidence-based resource for the biochemical basis of chronic illness. A must-have desk reference for laboratory testing associated with nutritional and metabolic medicine.
This book can be your single source reference for the testing most used in your practice to identify candidates for nutrient interventions and to evaluate toxic or metabolic issues. Whether you want to review the significance of a single measurement, or to interpret complex multiple profile data, you can quickly find the information you need to design effective treatments.
---
Price:
$200.00
– In Stock
Authors: Richard Lord, PhD, J. Alexander Bralley, PhD
ISBN-10: 978-0-9673949-4-7